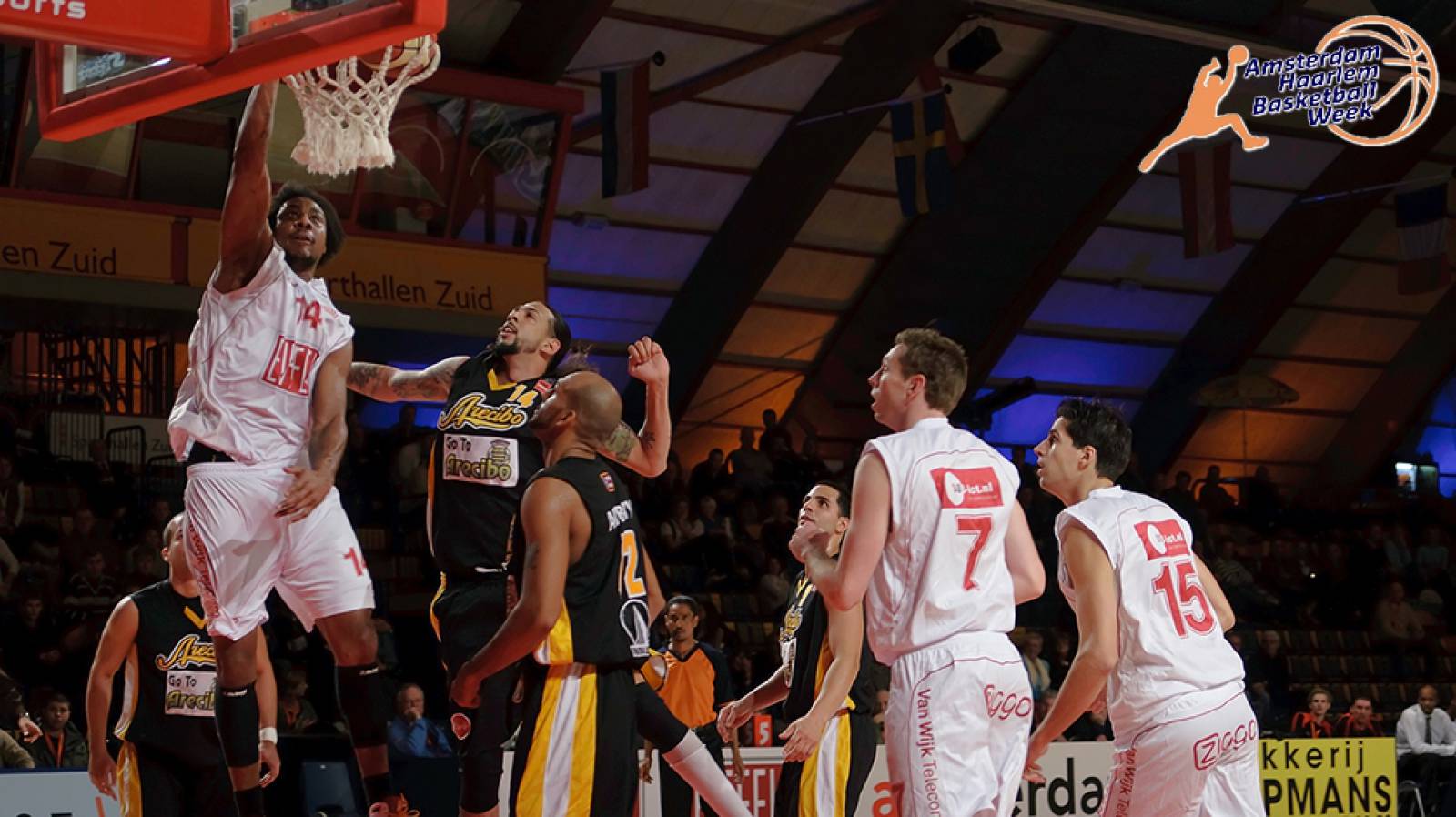 23rd Amsterdam Haarlem Basketball Week
This year we'll be covering the AHBW again for NUsport. On out American sports website www.sportfotografie.us you can view our pictures and you can also order prints. We'll post a message there day-by-day which will include the images per game.
If you like basketball and live in the Amsterdam area we would like to invite you to come and see this spectacular basketball event which is beeing held in Sporthallen Zuid. Benny the Bull and the Chicago Luvabulls awill be entertaining the crowd during time-outs etc. Don't miss this event.